A space for men to share their stories of success, failure, hardship and hope
Join us for our next all-in session with special guest John Lennox.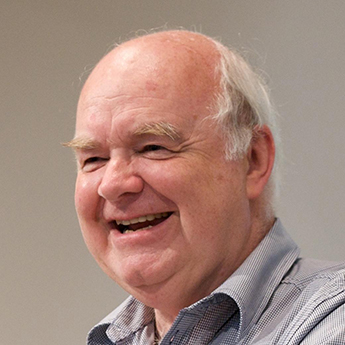 John Lennox, Professor of Mathematics at Oxford University, is an internationally renowned speaker on the interface of science, philosophy and religion. He regularly teaches at many academic institutions, is Senior Fellow with the Trinity Forum and has written a series of books exploring the relationship between science and Christianity, with his most recent being 'Where is God in a Coronavirus world?'. He will be sharing some personal stories and reflections that have shaped his life along the way.
Date: Friday 22nd May
Time: 7am-8:15am (AEST)
Format: Online discussion with Q & A at the end

Friday morning will be a rare opportunity to engage with one of the world's foremost thinkers on the intersection of rationality and belief. We will hear about John's upbringing during the sectarian violence of Northern Ireland, his fascination with mathematics and his reflections on the reasonableness of belief in an intelligent creator. In light of the current pandemic, John has spent his time in lockdown thinking, writing and speaking about the problem of evil and he will also share with us his thoughts on this difficult topic.
City Bible Forum has regularly been hosting men's breakfasts around the country. They are designed to create a space for men to share their stories of success, failure, hardship and hope intertwined with questions of life, faith and meaning. People from all walks of life are welcome, regardless of faith background, belief or worldview. With COVID-19 dramatically changing the landscape, we will now be merging our groups into an online format.