2019 Christian Book of the Year!
Sam Chan has won the award for the apologetics/evangelism category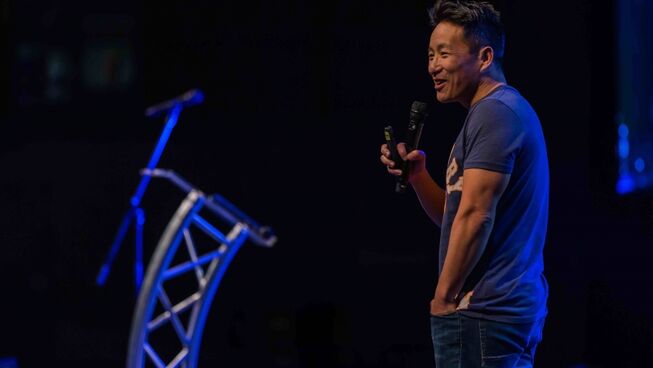 This week US Magazine Christianity Today announced our team mate Sam Chan winner of the 2019 Apologetics/Evangelism Christian Book of the Year! Evangelism in a Skeptical World was published by Zondervan earlier this year. The book is already on its second print run.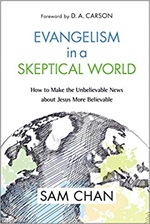 The award announcement notes the winning books from the thirteen different categories to be "most likely to shape evangelical life, thought, and culture." Sam has trained over 5,000 people at events in Australia and overseas this year alone.
Winfried Corduan, professor emeritus of philosophy and religion at Taylor University in Indiana recommended Sam's book, stating;
"For every generation, or maybe even every decade, a book comes out that will become a standard reference for evangelism and apologetics. This book has the potential to become the leading manual for Christians engaged in outreach for many years to come. Chan discusses a wide set of issues ranging from the theology of evangelism to how to give evangelistic talks to the place of apologetics in evangelism, all geared to the mindset of our contemporary culture."
You can purchase Sam's book in paperback, hard cover or as an eBook or video at both Christian and mainstream book retailers. He has also produced an online course available through Zondervan Academic.
To celebrate this extraordinary achievement, we have collated some of Sam's best talks from recent City Bible Forum events for you to view. If you have read his book, you'll glean some keen insights from these talks as he puts into practice much of what he writes about in the book. If you haven't yet read the book, we are pretty confident you'll want to after hearing him speak!
Videos from his EXTRA ordinary series are also available on our YouTube channel. Audio recordings from Sam's recent talk series at Bible Shots in Sydney are available in our library. You can hear Sam speak at one of our many events planned for the new year so keep an eye out for upcoming events.
Leave a Comment