What's the key?
1746
20 Apr 2018, 7.30am-8.30am
What did you do on the weekend? Hopefully it was something pleasant. That's because, as humans, we've been wired for pleasure. We choose pleasure over pain. That's why we have our picnics on sunny days and not rainy ones. That's why we give children ice cream and not mud. But pleasure is hard to find. We've all been to parties that don't deliver what they promise. Instead of pleasure, often we find emptiness and loneliness.
Dr. Sam Chan will show us the path to extraordinary pleasure while we enjoy a buffet breakfast followed by Q&A. All welcome!
Speaker: Dr Sam Chan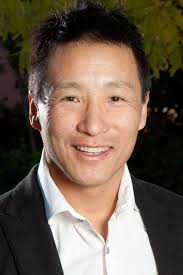 Sam Chan is a global citizen – born in Hong Kong, studied medicine in Australia and got his PhD from Chicago. Just like you, he senses that the world has changed in the last 10 years. We're working more, spending more, but somehow less happy. Sam loves helping people rediscover the joy that comes from faith, spirituality and the Christian tradition. But he also knows that Australians don't want to be too serious. That's why Sam has discovered humorous and practical ways to talk about the important issues in our life.