Join us for an Easter event at Barangaroo. Light lunch with talk by Sam Chan. All welcome.
10 Apr, 2017, 12.30pm-1.30pm
A number of Christian groups from several companies located around Barangaroo have joined forces to host an Easter event. This will involve light refreshments followed by a short talk by Dr Sam Chan, including Q&A.
Who for: Anyone who wants to come.
Where: Lendlease. Level 14, Tower 3, International Towers, Barangaroo.
Cost: $0 free.
Please register at by: Wednesday 5 April to help us organise catering.
More information: Email: cornerstone-barangaroo[at]googlegroup[dot]com
Speaker: Dr Sam Chan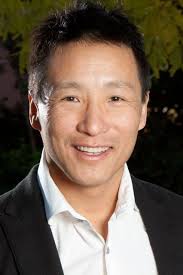 Sam is a double doctor. He completed his medical training at Sydney University before heading to the USA to complete a PhD in theology.
He regularly speaks on topics of life, faith, and Christianity, both locally and overseas—including the USA, Canada, Japan, and Peru. Last year he gave talks to groups from Macquarie Bank, Ernst and Young, PWC, KPMG, CBA, and Lendlease.
Sam is hopeless at taking out the garbage, boiling an egg, rugby, dancing, and karaoke—but he does know all the words to Billy Joel's Piano Man (or maybe just the chorus).