Core Training: Essentials for Effective Teamwork
27 Feb 2017, 6.15pm-7.45pm
Ministry is a corporate activity. It's something we do together. Humanly speaking, how can we make our prayer groups, Bible study groups, In-house groups or any other ministry group as effective as they can be?
Note: When you register, you will be asked about which Workshop Option you'd like to attend and whether you would like dinner included ($20 or $10 without dinner).
Workshop Option 1: Leadership effectiveness
Janet Hohne will explore what differentiates effective leaders, with some group coaching on how leaders can overcome some of the challenges they face.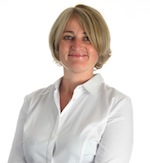 Janet is Managing Partner of Meeting Point Partnership, a consultancy specialising in organisational effectiveness. Janet has facilitated the development of a women's ministry team at her local church, as well as providing consultancy work for ministry organisations.
Workshop option 2: Team effectiveness
Steve Lindemann will explore what's critical to team effectiveness, and how leaders can build these qualities into their teams or groups.

Steve works in Leadership and Talent Consulting for Korn Ferry, a global HR firm. He's led a Bible Study group at his local church for 20 years, as well as providing HR and leadership consulting work for a number of ministry organisations.
Other FAQ:
What's for dinner? Very good question! It will be a buffet-style dinner supplied by the caterer we use for women's events. Think tasty food, and mountains of it!
What if I'm in a Christian group in my workplace but not in a leadership position? Not a problem! These sessions will still be useful, and what you learn can also be applied to any work teams you are part of too.
What if I work in the city but I'm a small group leader with my local church? You are still more than welcome to come. You can apply what you learn to this context.
Can I attend both workshops on the same night? No, the workshops will run in parallel. The program will be repeated on Mon 18 September so you can attend the other option then.
I'm fairly new to leading a Christian group in my workplace - what workshop option do you suggest? Logically the place to start would be Janet's, but it's up to you.