The Forum is back in February with Dr Sam Chan
Finished on 24 Feb 2016, 7.30am-8.15am
Morning + commute = too early + crowded... again
Lunch + food = leftover sandwich... again
Evening + commute = late + crowded...again
Years come and go = So, what is the point of it all?
If this is an impersonal universe made up of impersonal atoms, then any sense of meaning is just imposed on us. We are one of many random events.
But what if the universe is personal? What if there is a loving, personal God behind it all? Could beauty and wonder be part of our story? Could there be a point to it all?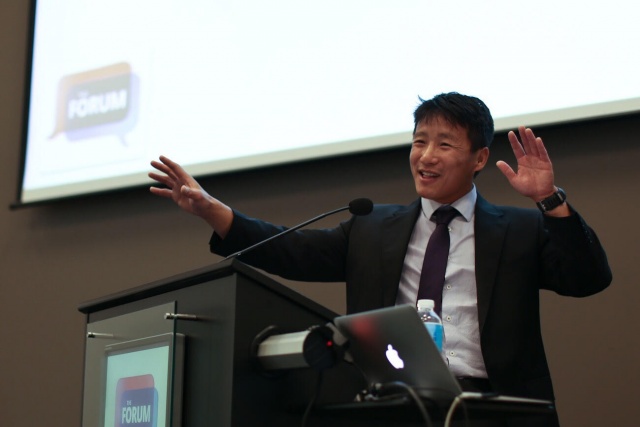 Sam Chan talks about the meaning of life
Come along to hear Sam answers these questions from above as he presents the answers from the book of Ecclesiastes.
The Forum will begin on 3 & 4 February. Put these dates in your diary and we look forward to seeing you at The Forum!