Why we need Christmas more than it needs us
1656
30 Nov 2017, 6.30pm-7.30pm
Most of us have mixed feelings about Christmas. There's the fun, feasting, and family part. But there's also the running around, the busyness and those ugly Christmas jumpers. We also sense that there should be more to my life than mere survival.
Come hear Sam Chan as he considers what life would be like without Christmas and how we might need it more than it needs us.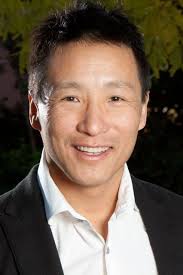 Speaker
Sam Chan is a global citizen - born in Hong Kong, studied Medicine in Sydney, got his PhD from Chicago. Just like you, he senses that our world has changed - we work more, but are less happy. Sam loves helping people rediscover the joy that comes from faith, spirituality, and the Christian tradition. But he also knows that Australians don't want to be too serious. That's why Sam has discovered humorous ways to talk about the important issues in life.