Just before Monday, you have Sunday arvo dread. How do you supercharge every Monday morning?
Carson is a young worker and a regular at Headstart. Working in a very successful Fin-tech start up as part of their computer hardware team, Carson also has interest in solar-powered car racing across Central Australia - the like that make the news (and I believe he's been the driver too!). Channeling all that tech expertise, Carson shares how to jump start Monday mornings after he attended Unspoken: I have Sunday Arvo Dread - Supercharging Every Monday Morning.
Night in a Tweet

Spot the mammoth Sunday Arvo Dread. Check what story you are living. Retell God's story.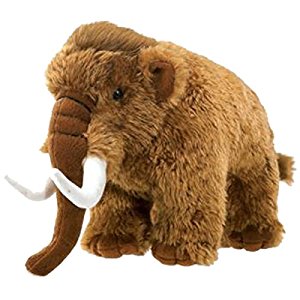 The Mammoth in the Room
5PM on a typical Sunday afternoon. It's just after church for Jacky. He's catching up with some friends and its all very blissful...until someone mentions "work". Suddenly, the already massive object in the corner of the room grows bigger and bigger until it cannot be ignored! It's a massive woolly mammoth! By the time Jacky looks up and realises this, it is too late. With a single turn of its head, the mammoth slaps Jacky across the face with its tusks, signalling the inevitable end to the weekend, and the daunting start of the working week. Whatever joy Jacky had, has now been overcome with a cloud of dread, the feeling mixed in with sadness, fear and frustration. This is Sunday Arvo Dread (SAD).
All of us can relate to this phenomenon in many different ways (perhaps not on this long weekend Sunday, but it may well come back to bite us tomorrow as MAD - Monday Arvo Dread). The drivers of SAD are many. It may be the dread of the sheer amount of work that needs to be done that week. It may be the dread of facing the relational problems with your colleagues. It may be the frustration that work is less fruitful than we had envisioned - whether it be in sharing the Gospel with others or our work in contributing to the flourishing of the world.
The Treatment
There is a two-stage treatment plan for SAD.
In the first stage, we have to unload and unpack the phenomenon. Often when we talk with others about this dread, it can turn into a complaining echo chamber. Everyone chips in with their own frustrations and fears and it all snowballs into an even greater feeling of dread for everyone involved!
Mark suggests that we should not overplay our dread. He quotes Seneca,
"First of all, consider whether your proofs of future trouble are sure. For it is more often the case that we are troubled by our apprehensions"
On the other side of the spectrum, in order to deal with SAD, many of us try to distract ourselves. Perhaps this is by suppressing the thought of work itself, and looking forward to the next holiday, the next weekend, the morning coffee or Headstart on Monday nights. We will look at all the positives of work and ignore the negatives that drive our dread.
Both the overplaying and the underplaying of our dread is problematic.
To treat SAD properly, we must view it for what it really is. The fall of humanity means that work will always fall short of being perfectly fulfilling. God knows this, and yet He also instructs us to be always rejoicing and giving thanks (1 Thess 5:16-18). We have to acknowledge the reality of the issues and problems that we face at work whilst not magnifying them.
The second stage of treatment is to reload our conception of Monday mornings with God's story. We read in Ephesians 2:1-10 that God has prepared good works for us to do, as God's children, saved by His grace. This is in great contrast to the narratives that we often hear in society - that work is a race, that work is a way to self-actualise, to boost our self-image.
It is deeply comforting that we have a God who knows us completely, our life, our joys and our frustrations. A God that acknowledges all of this and also prepares good works for us to do. We can now reimagine Monday's as work that is infused with eternal significance. It is ultimately this that will provide with us the ability to sustain supercharging every Monday morning.
What I left thinking about
This talk reminded me of an interview I saw with Simon Sinek on "The Millenial Question". He recalls a conversation with a recent graduate who just entered the workforce. He asks, "How's it going?". The graduate's response was "I think I'm going to quit. I'm not making an impact", to which Simon replies, "You've been here 8 months!". Simon's point was that us millennials often expect instant gratification. We want our work to be instantly impactful and all our efforts to be fruitful. And when they fall short of this, we tend to get discouraged.
As Christians, we know from God's story in the Bible that the way God works is often inefficient. The fall of humanity into sin also means that work will always be somewhat frustrating (Gen 3:18). Yet God has prepared good works for us to do. It is this more realistic worldview that will provide me with the sustaining, consistent energy to work with joy and thankfulness.