When
14 Nov 2019, 6pm-9pm
Reel Dialogue and City Bible Forum would like to invite you to attend a special screening of Ford v Ferrari.
Following the screening, this unique event will include a Q&A with a special guest panel
Tickets will sell out, so please pre-book to ensure you don't miss out! Gather friends and family to attend this special screening plus panel. Raine Square is also in a great location to continue the conversation following the film at one of the many great restaurants nearby.
Synopsis
Academy Award®-winners Matt Damon and Christian Bale star in FORD v FERRARI, the remarkable true story of the visionary American car designer Carroll Shelby (Damon) and the fearless British driver Ken Miles (Bale), who together battled corporate interference, the laws of physics, and their own personal demons to build a revolutionary race car for Ford Motor Company and take on the dominating race cars of Enzo Ferrari at the 24 Hours of Le Mans in France in 1966. ©2019 Fox. All Rights Reserved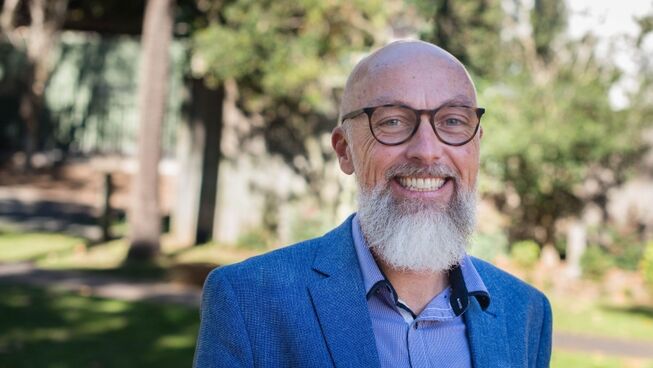 Stephen McAlpine works both as a pastor at Providence Church in Perth, and for City Bible Forum. He writes and speaks on matters of culture, theology and the church, and blogs at stephenmcalpine.com. Stephen and his wife Jill have been involved in church planting in Perth for more than a decade, while Jill also runs a Clinical Psychology practice and trains churches and other organisations in establishing good models of pastoral care. They have two children, Sophie and Declan.
Charlotte Pennell works for City Bible Forum part-time while completing her theological studies. Charlotte also coordinates children's ministry at her church. 
Terry has been a member of Sports Chaplaincy Australia for 25 years and is full time with the Motor Racing Ministry Team for Perth Motorplex.   His service spans the wider Perth area and takes him to hospitals, funerals, family homes as well as the motorplex and other race tracks.  He has also been a policeman, a youth pastor and is known to have enjoyed singing at his plumbing business.  He loves to simply love people. He is married to Irene and has grown up children Jodi, Leanne and Craig and 9 grandchildren.