What can we learn from former NSW Police Commissioner Andrew Scipione on Leadership - in the public service and in the family?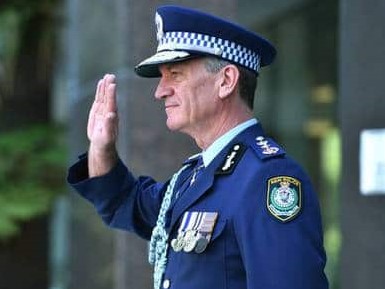 Join us as Rob Martin from BiggerQuestions.org interviews Andrew about his life story: his passions, drivers, tips for success; and leadership in the public service, family and community.
Andrew Scipione is the son of an Irish mother and French-Italian father. His family migrated from England as £10 Poms when he was a baby. The family settled in Sydney with no money to their name, his parents finding work in a factory. Andrew was forced to leave school at age 14 due after his father's untimely death. He worked initially as an apprentice electrician.

Commissioner Scipione joined the NSW Police in 1980. He was appointed NSW Commissioner of Police in 2007 at the relatively young age of 49 and retired also at the young age of 60 to spend time with his wife, children and grandchildren and to engage in community service.
Andrew has been awarded the Australian Police Medal and the National Medal. His comprehensive academic qualifications include a Masters Degree in Management and an honorary Doctorate.