Everything has an edge. The edge of society, where conformity ends and creativity begins. The bleeding edge of technology. The edge of reason.
City Bible Forum and the Centre for Public Christianity invite you to take a look over the edge. To understand where our current thinking is taking us. To see what's happening now, what's coming next, and what you can do about it.
One hour, once a quarter, ideas that will set your teeth on edge. Two critical thinkers will take you on precise, TED-style 15-minute tours of a key social trend that's transforming our world – then brace themselves for your questions. After the talks, Dr. Justine Toh of the Centre for Public Christianity will allow you to interview the speakers and take them to the edge of the topic.
Dr. Sam Chan is one of City Bible Forum's national communicators. He is a cultural analyst, theologian, public speaker, author, medical doctor, and karaoke buddy. Sam was born in Hong Kong, grew up and lives in Australia, studied medicine at the University of Sydney, and did his PhD in Theology at Trinity Evangelical Divinity School (TEDS), Chicago, USA. He is author of two books; Evangelism in a Skeptical World and Preaching as the Word of God.
Stephen is an Australian politician representing the South Australian House of Assembly seat of Lee for the South Australian Branch of the Australian Labor Party and the Shadow Treasurer.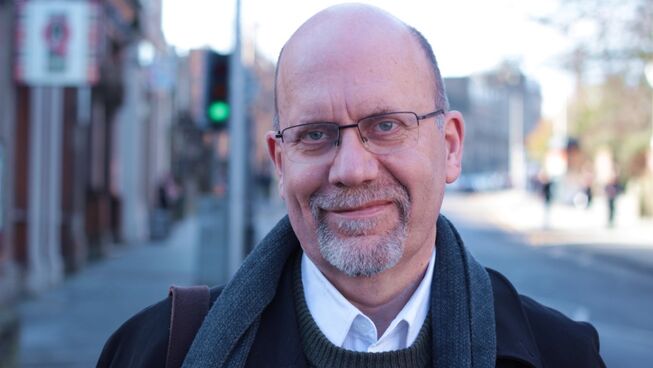 David Robertson is an experienced presenter and debater on the place of the Christian faith in the public sphere, a prolific blogger at The Wee Flea and he was the minister at St Peter's Free Church in Dundee, Scotland for 27 years. David joins City Bible Forum in 2019 to lead a new initiative called Third Space.