Having Calm Conversations
A guide to having better conversations about Jesus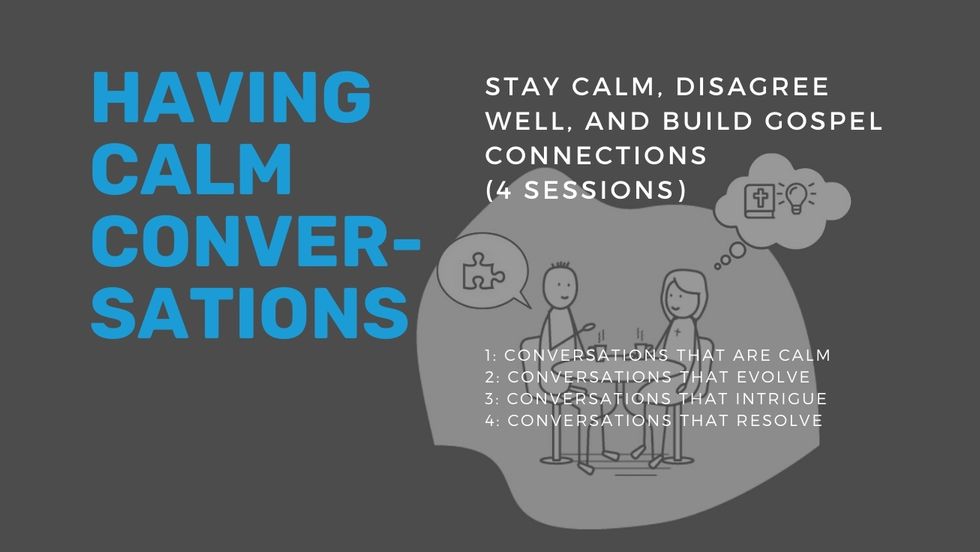 Sharing Jesus these days isn't easy. It can even make us anxious. How can we lay the conversation groundwork so that we can talk about faith-related things? How do we make good Gospel connections in conversation? How can we disagree well when someone holds a different position to us? Having Calm Conversations is a practical guide for those next steps in conversation. When we speak calmly, wisely and winsomely, we speak well to others about Jesus.
Over 4 sessions, through animated role-play and insightful analysis, you will learn how to have conversations that are:
Calm, Evolve, Intrigue and Resolve
Having Calm Conversations is an opportunity to reflect on the way your conversations usually go and how you can grow in talking about Jesus with your friends and colleagues.
Evangelism pathway
Courses in this pathway aim to build courage, confidence, character and conviction towards having better conversations about God.