I am what I do
How do you introduce yourself to others? You might use your job title, but is that who you are?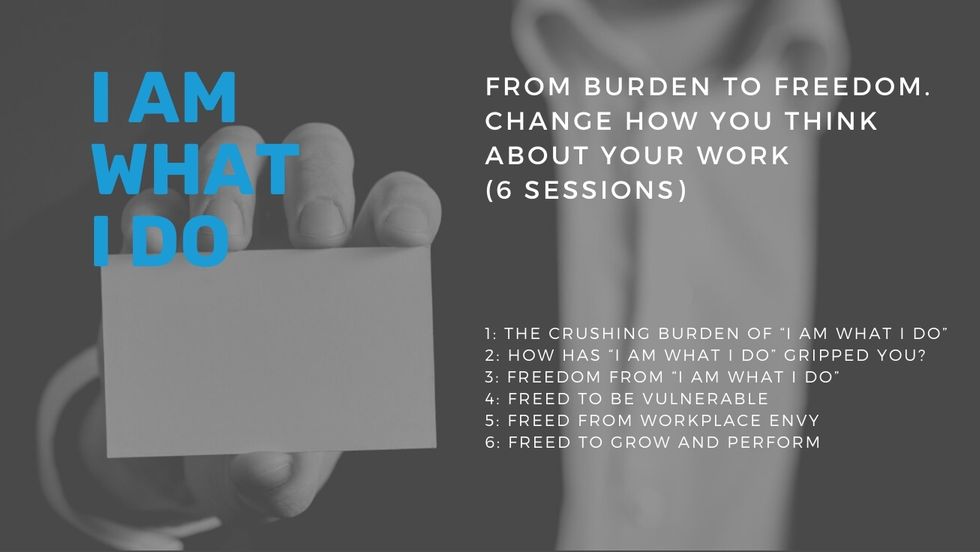 Take the time to let Andrew guide you away from the slavery of judging yourself by what you do and towards the delight of the identity God has given you. This shift will not just give you new joy in Jesus, but change the way you think about your work. Whether you are struggling with working too many hours, can't get motivated on hump day or just feeling unsatisfied, this course will help you resolve your relationship with God and work.
Each lesson contains structured summaries, key points, Bible passages, insightful talks and practical application, along with a downloadable PDF course booklet for you to keep. The course is also available as a free trial or via a group license.
Faith and work pathway
Courses in this pathway aim to build courage, confidence, character and conviction in the domain of faith and work.