The Word 121 Course
An interactive group evangelism training course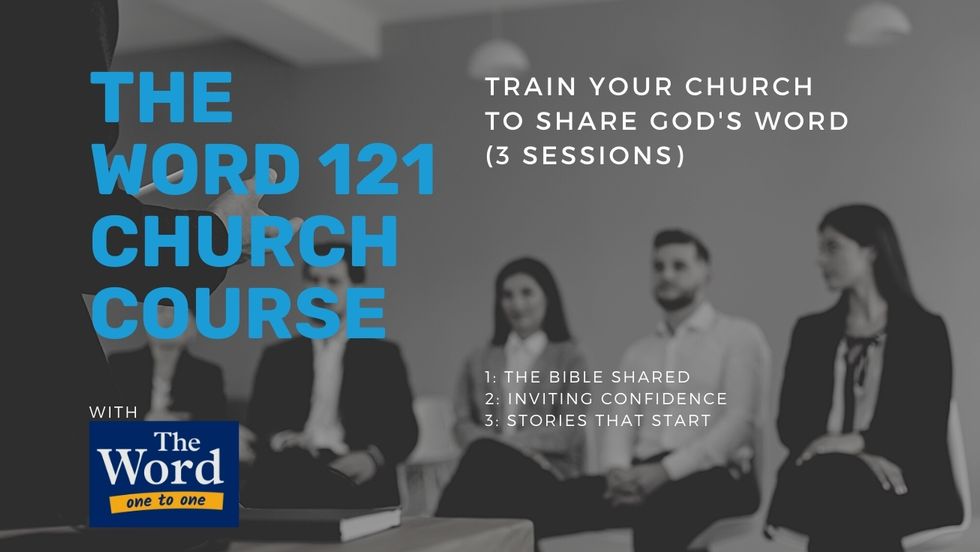 It can be hard sharing your faith, but what if you had a tool that did it for you?
Pastors, do you want to train your church group in a simple tool to help them be Bible Sharers?
We understand that sharing your faith comes with a lot of uncertainty.
You might not know what to say
You might be worried about making your relationships awkward
You might just want a little more support getting started.
The Word 121 is a simple booklet that helps you share the Bible with someone.
So you don't need to know what to say, worry about things getting awkward and you can get support from your own church using this free course.
The Slides, facilitators book and participant handouts include everything you need to train your church in becoming Bible Sharers.
High quality video lessons make the training easy
The Facilitators booklet cuts out preparation time
The Handouts make the training interactive for your group
Learn to setup support networks to encourage your group
Enrol now to download the FREE course and make your church a Bible sharing church.
Evangelism pathway
Courses in this pathway aim to build courage, confidence, character and conviction towards having better conversations about God.