How do I retrench staff as a Christian employer?
Two suggestions that honour God, and love your employee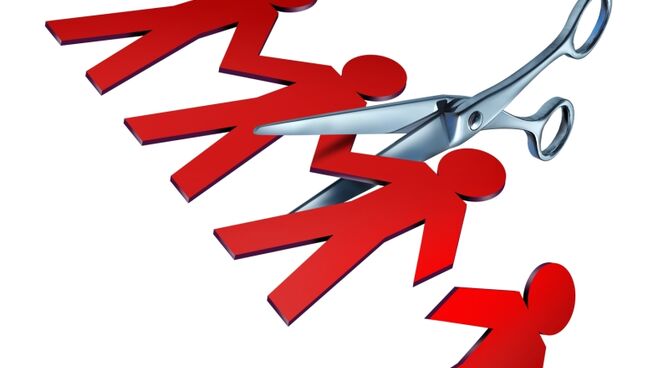 COVID-19 means hundreds, if not thousands of Australians are being made redundant. While there are suggestions for how Christians might care for those out of work, what about the Christian employer faced with the prospect of making people redundant? Whether it's because of COVID-19 or other reasons, are there ways to retrench staff that are distinctively Christian, and so glorify God? Here are two suggestions:
This is not the way it's meant to be
Firstly we need to affirm the truth that retrenching staff is never pleasant. Retrenchment is painful. People's dreams and expectations about their future are being turned on their head. A source of income is ending and that brings with it all sorts of concerns and stresses. Pressure is being put on people to find a new job, and in many cases, quickly. None of is this is trivial.
And that is the first point to remember…and affirm to the affected employee. Retrenchment is a reminder of the Fall. Work, while it is a part of God's creation, has been impacted by our sin. We now "toil" and work "by the sweat of our brow" (Gen. 3:17-19). Laying off staff is an example of the "toilsome" nature work now has.
As a Christian employer we can communicate this in some way to those staff being affected. No, they may not share the same worldview which allows them to understand the fallen nature of work. But nevertheless Christian employers can still communicate "This is not the way it's meant to be". We can genuinely sympathise with them and communicate our disappointment about the situation. Showing genuine sympathy and communicating "This is not the way it's meant to be" is one way Christian employers can handle the retrenchment of staff in a distinctive way.
Serve, by seeking to lighten the impact
Secondly, we can love and serve those affected employees by doing all within our power to ensure that they are treated fairly and are as prepared as possible to find other work. Loving and serving their employees is one of the primary ways employers can work in a way which honours God. And that includes the unpleasant role we sometimes have of laying off staff.
In that situation we should seek to put the interests of our employees before our own and "go in to bat for them", advocating for them as they prepare to leave. What more can we do to ensure that they are paid fairly and kept employed for as long as possible? What more can we do to ensure that they are as well placed as possible to find other work? What more can we do to ensure that the impact upon their family is minimised? The Christian employer will ask, "What does it look like to serve my employees, even in my retrenching of them?"
In these two small things we can act in ways which demonstrate the difference that the Gospel has made in our lives. It explains the reasons for the hardships of life, and it motivates us to serve others in them.
Leave a Comment