Ep 180: What are the biggest lessons in leadership?
Former NSW police commissioner shares his insights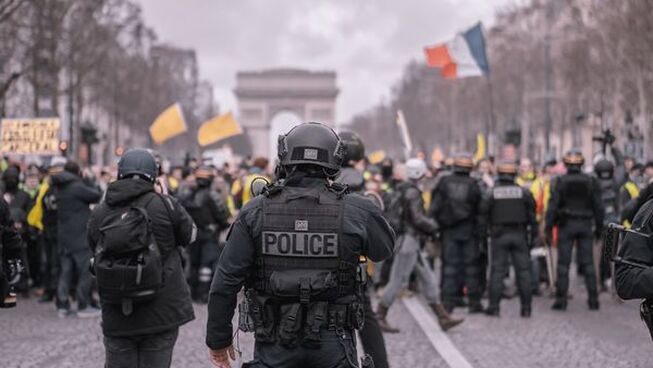 Bible reference(s): Micah 6.8
How do you lead a response to a terrorist incident? Andrew Scipione was the NSW Commissioner of Police during the Lindt Cafe siege of 2014. He shares big lessons of leadership learned on that fateful day and his surprising source of inspiration and strength.
The guest: Andrew Scipione. Andrew joined the NSW Police force in 1980. He was appointed NSW Commissioner of Police in 2007 where he served amidst some of the most challenging events in Australia's history, including the Lindt Cafe siege in December 2014 before his retirement in 2017. Andrew has been awarded the Australian Police Medal and the National Medal. He loves his family and fishing.
Invest in Bigger thinking for as little as US$1 per podcast on Patreon.
Bigger Questions asked in the conversation
You love fishing - is there anything that fishing can teach us about leadership?
Smaller Questions
Well to kick off Bigger Questions we like ask a couple of smaller questions - just to get us thinking. Today we're asking Andrew Scipione some big questions about leadership. So Andrew, I thought we'd test you on: leadership lessons from history's worst leaders.
Lessons for leadership
Most poor leaders don't necessarily end up in prison. But how important is learning from your mistakes in leadership?
So what do you think we can learn from the failures of these leaders - lack of vision or succumbing to corruption?
Management guru Peter Drucker once said, "Management is doing things right; leadership is doing the right things.". To what extent is character an essential quality of a leader?
You worked in the public service - for the NSW police force - do you think that leadership in the public service is much different to the private sector? Or are the principles of leadership the same wherever you are?
Andrew's story
Does the Bible shape how you view leadership at all?
So how important was your faith to you?
Bible's reflection
There is a Bible verse which is important to you. It's from the Old Testament book of Micah was written in the 8th Century BC to the nation of Israel who had disobeyed God and God was threatening judgement. In light of the situation, in chapter 6, Micah writes about the response God desires. He doesn't want ritualistic sacrifices, instead, verse 8,
He has shown you, O mortal, what is good.

And what does the Lord require of you?

To act justly and to love mercy

and to walk humbly with your God.
Andrew - you served in the police force for nearly 40 years - how was this verse significant for you?
But you're in the police force - how can mercy and humility be key virtues? Surely you're about strength, honour and following the law?
How does humility help a leader?
Testing environment: Lindt Cafe siege
Now Andrew, let's go to one of the most challenging leadership experiences - the Lindt Cafe siege of December 2014, when a lone gunman, Man Haron Monis, held hostage ten customers and eight employees of a Lindt chocolate café in the centre of Sydney. Do you remember where you were when you first heard the news of the siege?
As the commissioner of the NSW police force at the time. What was going through your head as the situation unfolded?
What was the greatest test to your leadership skills that the Lindt cafe siege brought for you?
Leadership sounds tough - what gives you strength?
Jesus - the great leader
The central figure in the Christian faith is Jesus Christ. Do you find Jesus inspiring as a leader? How?
Now for someone who might not be so familiar with Jesus, do you think it's worth reading a Gospel - one of the biographies of Jesus - to learn more about him?
The Big Question
So Andrew, what are the biggest lessons in leadership?
Leave a Comment