The Cold War is hot again.
Walking into the cinema...
Spielberg. Hanks. The Coen brothers. Period drama. Seems to be a winning combination.
Overall Rating: 4 stars
Cinematic rating: 4 stars
Bigger questions rating: 4 stars
Before the Irish band existed, U2 had a completely different meaning to the world. At the beginning of the Cold War, Francis Gary Powers (Austin Stowell) was a pilot of the new reconnaissance U2 plane that was shot down over the Soviet Union. Probably lesser known were two other men who factored into this unique bit of history, James B. Donovan (Tom Hanks), a partner and a successful insurance lawyer in one of the most influential law firms in Brooklyn and Rudolf Abel (Mark Rylance), an artist who is suspected of espionage in the United States. These three men played significant roles in one of most pivotal scenarios during the Cold War. Like many stories of the international spy game, much of it was fought behind the closed doors of world politics. Academy-Award winning director Steven Spielberg (Schindler's List) delivers this incredible story at the beginning of the Cold War era and how the power of negotiation helped to keep the world from going down the path of nuclear war.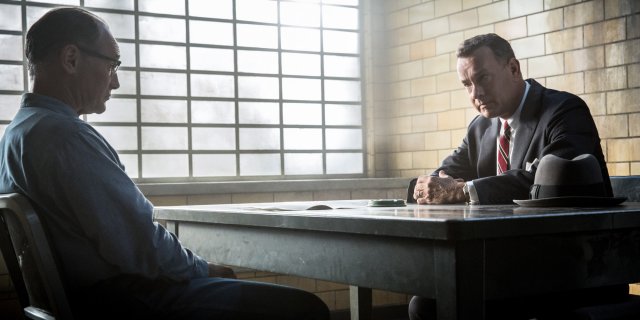 The film's trailers do a disservice to this fascinating historical drama. In the attempt to portray this story as an action film, many may categorise this film merely as another spy adventure. This would be unfortunate, because...
Click on this link for the rest of the review for this fascinating film...
Click on this link for the discussion questions from Reel Dialogue
Written by Russell Matthews based on a five star rating system @ Russelling Reviews #russellingreviews #bridgeofspies #speilberg #tomhanks
Leave a Comment