Headstart - UNFILTERED #2: I've hate my job (tbh I don't want to persevere)
How to find peace in the age of rage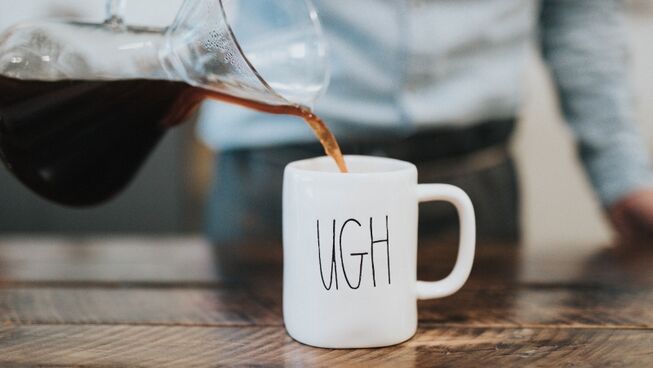 Lisa is a regular at Headstart. Along with her sushi twin, Louisa, they assure everyone that they come for the food and the Headstart community, which has helped them make the transition into full time work ("sure"). Working in a large telco, Lisa has experience the highs (wow! That's ingenius!) to the lows (teams getting cut as part of cost reduction) and leans on all her experience, as she writes our summary of Unfiltered #2: I hate my job (tbh I don't want to persevere)
Work sucks sometimes.
It's the 2nd week of Unfiltered at Headstart and our speaker, David, a fellow young worker struck a chord simply by asking – have you ever hated your job? Work just sucks sometimes. Sometimes it can be boring, tasks can seem meaningless. Perhaps the sheer quantity overwhelms, the pressure doesn't translate into adequate reward. Or it's simply not the sort of job you thought you'd be doing after your studies but you're just doing it to pay the bills.
It was like Bill - Bill was a budding young graduate, had two job opportunities at his doorstep, one at a large high-paying corporate, another at an exciting new startup which paid less, but had awesome startup perks like free food and sleeping pods. While he originally applied for a more experienced role at the startup, upon interview the hiring manager said that due to changing company circumstances only a junior role was available, but that more roles would open up soon and he'd only be working in the junior role for 3 months max.
1 year on, Bill was still in that junior role. Unmet expectations. Broken promises and trust. Opportunities foregone. Career stalled.
Perhaps you know a Bill. Perhaps you are a Bill. And in the spirit of Bill, you are wanting to be unfiltered and you can already feel the rage rising.
How might we respond?
Outright rage but our anger can be more subtle… we may withdraw from conflicts and forming relationships at work, slowly become the jaded, worn-out worker. We may vent to our colleagues, friends and family – but then feel guilty as we don't want to sound like we're complaining.
Our anger can be more sophisticated. We may think something along these lines…
I'm quitting because of my horrible boss…and then they'll see what a horrible boss he was
I'm quitting because the team pressure's just too high…and then they'll see how much work I did and the team will fall apart without me
I'm quitting because they're not focussing on my development…and then they will see how much better the new place is at investing in my potential
Sound familiar? I've definitely had one of these thoughts cross my mind. But do you notice something a bit off about these statements?
Anger…then revenge. We're acting out of anger or frustration, and getting satisfaction from someone else's misfortune. (Dave used a sophisticated German word for this – Schadenfreude)
Yet revenge is self destructive – it often harms yourself more than the person you're actually trying to hurt. All the psychology self-help books tell you that and so too does the bible in Proverbs 24.
How Joseph responds:
Let's look at the story of Joseph from the bible. He had all the more reason to be angry, not only was he bullied by his older brothers, he was sold off into slavery only to pick up the pieces and gain a promotion… to be falsely accused of rape, only then to rebuild a better reputation only for the cupbearer to credit steal and forget his promise to get Joseph out of there!
Broken promises and trust, zero pay let alone low pay for what he does. Forget about a career, he didn't even have any basic freedom!
And Joseph's response? Surely anger. Surely when he was in power, he would seek out that cupbearer. Surely when his brother came back and he was Pharaoh's right hand man, he would seek to right the injustice and write their names in the nook of slaves… and yet he doesn't respond in anger. His response is perhaps even more sophisticated than Schadenfreude and saying it 5 times quickly.
What struck me was that Joseph remembered his brother's transgression but he didn't act out revenge. The past was still real but Joseph had peace in the midst of the tumultuous, rage inducing events that had happened in his life. What was the key to this peace? The Bible sums it up best:
But Joseph said to them, "Do not fear, for am I in the place of God? As for you, you meant evil against me, but God meant it for good, to bring it about that many people should be kept alive, as they are today. So do not fear; I will provide for you and your little ones." Thus he comforted them and spoke kindly to them.

- Genesis 50:19-21
Key takeaways to find peace in the age of rage:
Acknowledge that rage happens. It's ok to feel negative emotions at work such as anger/frustration.
Adjust to how to trust God in your environment. Consider how you can use the circumstances God has placed you in and be counter-cultural in moments of anger. Don't grumble, but try to be present at work drinks when your colleagues are complaining about your boss, perhaps it's a chance to build relationships and show that you understand.
Align to God's ultimate justice. Along with Joseph, see that it is God's role to revenge and repay, not ours. You can be angry and suffer the injustice but trust that God will fix it. In your anger, do not sin.
Leave a Comment