Prayer is Work
How does prayer make us better at our work?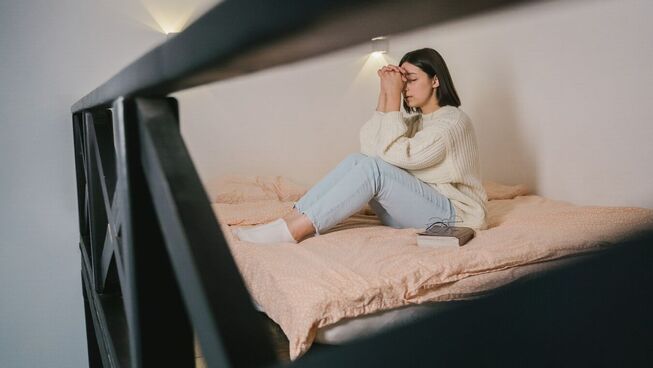 Ben is a young worker who works in communications and marketing for a design agency. In his downtime, you'd find Ben either making the perfect shot on the bball court or capturing the perfect shot through the lens of his DSLR. Not one to rest on his laurels (he has degrees from UWS and UTS), Ben is glad that when it comes to God, he can rest and ride on the coattails of one who is perfect.
"Work, work, from morning until late at night. In fact, I have so much to do that I shall have to spend the first three hours in prayer."

Martin Luther
You may have heard of this quote. It's a quote from Martin Luther and while there are questions about its legitimacy, what is undeniable is how the statement makes me feel: the statement still makes me feel like someone just kicked me in the chest. If you were to ask me if I was free this week, I would most likely say that I am busy with one thing or another, however I am finding more and more when someone asks me what I did during the week, I'm scraping the bottom of the barrel for something of substance to provide in my answer. This is not to say I haven't been busy in my week, but I always find it easy to find excuses and in my prayer life I will stumble with discipline because I can all too easily convince myself I have too much work to spend time in prayer.
During Headstart last Monday night, Mark shared his wisdom on the topic of prayer. Unlike Bonnie, I was not equipped with my notebook or favourite pen, mainly because I had no idea that I was going to be writing this blog (Mark surprised me!), but I prayed that I would do justice to Marks talk.
Prayer & Big Business
To start the night Mark asked us a simple question, "What are the things which make prayer difficult, overlooked or forgotten about for young workers?" Various responses around the room played to the same tune… Our instincts as young workers were similar. We want to see immediate results. We spend our working lives being fostered to see results; we are cultivated in organisations to strive to be result driven because it is how Anglo-American organisations operate. Results show productivity and they are guaranteed.
Prayer on the other hand is not instant. A world - where we are constantly connected and the answer to almost any question we have is one "I'm feeling lucky" click away - has left us in a state of mind where we will easily neglect our prayer life, puff up our chests and convince ourselves we can go it alone.
The Big Business of Prayer
The passage focused on for the night was Colossians 4:12-13. Within this letter Paul writes "Epaphras, who is one of you and servant of Christ Jesus, sends greetings. He is always wrestling in prayer for you, that you may stand firm in all the will of God mature and fully assured." Mark posed an interesting question, one of which I would not have thought about if I was reading this passage on my own. He asked, why did Paul add the second line? He could have easily stopped at Epaphras sends his greetings. Paul purposefully goes further to provide the Colossian church with a "spiritual coffee shot" to encourage and share with them that Epaphras, someone they knew personally, was wrestling in prayer for them.
The Greek word used in this passage is αγωνια and you can see the English word we've got from it - agony from agonia. Epaphras was agonising in prayer for the Colossians. How would you feel if someone said they are wrestling or agonising in prayer for you? I know I would be probably confused and put off at first, but extremely encouraged to know that they are praying for me on a very personal level. And, we should be wrestling in prayer for each other, because when we pray, we have "flesh in the game" (sorry, not sorry for taking advantage of business lingo).
Praying isn't easy, it isn't passive and we aren't a spectator when we pray. Because, when we pray we are actively participating in the lives of those we are praying for. We don't only pray for them but pray with them. Agonising in prayer with someone is the secret agent of change as it is what changes us as young working professionals to love those around us, to become better team members and better leaders, not because of anything we do but because God is loving and merciful. This change is great but seems small compared to an eternal change if, in his kindness, he saves others too.
I want to share with you something a good friend of mine recently said to me, he said "If you were to remove all communication from a friendship, the friendship would never last. And, if we believe that prayer is how we communicate with God, how can we ever expect to have a true relationship with him if we don't spend time in prayer?"
There is much to pray about. For young workers, we have our first evangelistic event on May 4. So, I am going to start my day by wrestling in prayer for you, but are you willing to wrestle in prayer for me too?
Photo by Tima Miroshnichenko
Leave a Comment