2084: Artificial Intelligence, the Future of Humanity, and the God Question
Is artificial intelligence a threat or the solution to our problems?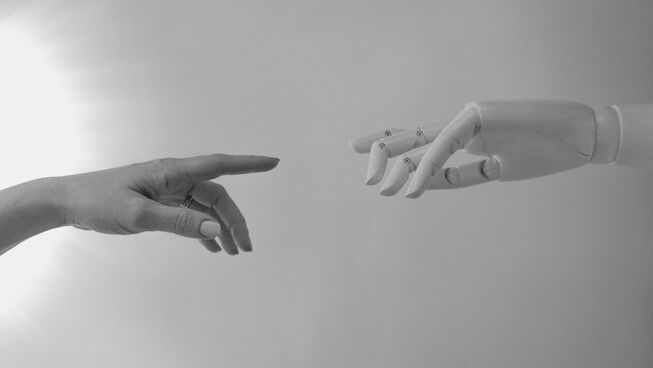 John Lennox is a compelling presenter and author who combines the rigour of a mathematics lecturer at Oxford, with a disarming courtesy and a twinkling, fey Irish accent. He is known for his scholarly works and academic professorship, as well as for debating some of the most well-known atheists of our generation, including Christopher Hitchens, Richard Dawkins and Peter Singer.
He released two books in 2020, both of which attempted to tackle the ethics of living in a rapidly changing world, "Where is God in a Coronavirus World?" and "2084: Artificial Intelligence and the Future of Humanity". The first addresses the problem of evil tailored to the pandemic we found ourselves in and the second, perhaps just as timely, concerns itself with the ethics of AI, including machine learning and other applications of this kind of advanced technology.
2084 is not aimed at mathematicians or data scientists but is accessible for anyone interested in a world shaped by social media, digital marketing and tracking and the changes to our culture that will result from them. From medical procedures to the growth of Chinese surveillance, facial recognition and automation of human empathy, this book explores what the shifts in technology mean for us as humans expecting to continue living in developed countries.
Readers may be disappointed that this text isn't a more detailed examination of the possibilities for our future, however the aim of the text is more to introduce the themes raised by AI illustrated by practical examples from current entrepreneurs and scientists. These stories provide an accessible introduction to AI and its potential, while exploring the ethics of the situation from a philosophy of science perspective.
What I really appreciate about this book is its commitment to addressing the anxieties arising from this brave new dystopian world. Rather than capitalising on the panic in our media and raising our cortisol levels, Lennox works hard to reassure his readers that a hopeful future is equally as likely as a dark one. He frequently uses the example of a knife, which can be used for cutting fruit or ending someone's life. In the same way, artificial intelligence, with the wrong motivates, can be devastating.
In this sense, this is why Lennox is so concerned about ethics, if human life is valuable and could be either improved or destroyed, then we as humans need to develop a robust worldview on which to base our scientific ethics. As one reviewer has said, John's book handles:
"questions of what it means to be human, the existence of God, the predicament of evil, the limitations of mortality and the prospect of life and reality beyond the physical, naturalistic system." (Colin Buchanan, 2020)
So if you are keen to explore these issues in more depth, then I highly recommend this book.
Photo by Tara Winstead from Pexels
Leave a Comment