The Gospel Rhythm
Are you out of sync?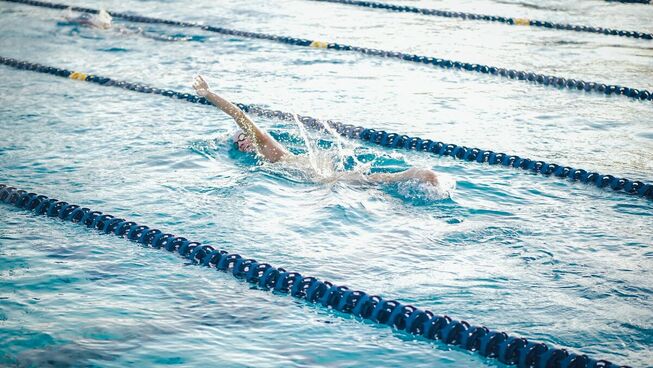 I recently gave up on something I loved doing for many years. Running. The wind in my hair, the thrill of speed, the landscape changing around me, the rush near the end. I loved planning and plotting running routes, seeing how fast I could do them in my Strava, beating someone else's time on a hill. But after years of injuries, rehab and physio I had to accept that it just wasn't working for me anymore.
Recently, I got in the pool and found swimming was much easier on my body. Rather than battling injury, I feel fitter every time I go there.
Although swimming is my new sport, it has downsides. I have to drive to a pool instead of lacing up my shoes and hitting the pavement outside my house. Sometimes the pool is busy and I can't find the right lane to get a good swim in. It takes planning, timing and patience, but it's worth the effort. I'm feeling better than I have in years.
It feels right, even though I'm still finding my rhythm.
Pre 2020 Evangelism has gone
It struck me that the differences between running and swimming are a parable of sharing our faith in 2019 versus 2022. Similar to running, talking about God with workmates felt like something that fitted into our lives. At work it seemed we were surrounded by people who saw our faith through the way we worked, which led to friendships and spiritual conversations. We could get in the time with colleagues daily, week after week, consistently.
Now, like fitting in a swim when the lanes aren't too full, we need to book that hot desk, our team member we liked to chat with attends a different branch, or we might work fully from home and only see colleagues on Video calls.
The temptation is to yearn for those more straightforward days of old, or even wait for them to return. The problem with this approach is that we don't know if or when those days will come again. We might stay in hybrid workplaces or experience greater pressure to achieve in those hours.
So what can we do now?
1) Find your "Village"
If you don't have a physical workplace anymore, or there's no reason to go there, find a new "village" to connect with. Since I've switched from running to swimming, I've found people at my local pool are extremely friendly and chatty. Because I pick quiet times at the pool I am there when people are keen to have a chat in the sauna, change rooms or spa after my swim. I've been blown away by how willing people are to talk and share about their lives. Maybe the parents at your kids after school activities are also up for a chat? Maybe a visit to a local cafe could not only break the monotony of a midweek morning, but become a place to connect with other customers or the barista? Your colleague might be up to have lunch with you near one of your homes during the week too. Mission may feel harder in the working world now, but that doesn't mean you need to stop trying, or that you need to wait for the office to return.
2) Be creative about "hospitality"
In "How to talk about Jesus without being that guy" Sam Chan gives examples of ways to be creative about hospitality. Hospitality doesn't even have to mean a meal, it could start with a gif, or a slack, whatsapp or other message. If your work involves a regional team and you actually get to see a group of people regularly, this is a wonderful opportunity to focus on praying and getting to know your colleagues. Similar to swimming, it takes more coordination and effort, but the benefits are greater. Calling someone for ten mins after a meeting to debrief and connect isn't as easy as walking from the meeting room back to your cubicle with someone, but it means so much more to the person you are investing your time in.
3) Find a rhythm
Instead of waiting until your company's WFH or in-office policy is clearer, make a decision about how you will work and settle into a rhythm that works for you. Finding a rhythm will help you end the uncertainty and anxiety that might be making work stressful for you. This will also make you more open to connecting with your colleagues or friends, whether that's in person, or online for now. If it really feels "too hard" to connect with work colleagues, you might find your regular sport, interest or "village" a better space to share the Gospel. Finding a rhythm can help you remember that the Gospel rhythm of Bad News, a Saviour and Good news hasn't changed, even though the world has.
Photo by Kindel Media: https://www.pexels.com/photo/a-swimmer-swimming-in-the-swimming-pool-9030293/