Headstart: How to make it large without losing your soul
Term 1: SNACK PACK #2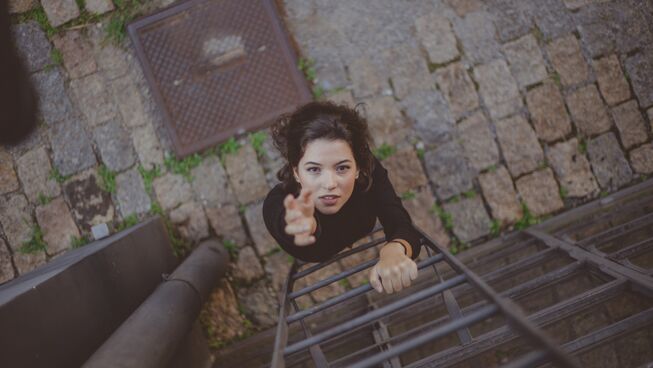 A young town planner, Justin Tse's ambitions are not just limited to projects for the big city of Sydney. Ask him about the goals he kicks in his free time with the zeal of Messi and Ronaldo combined. A self-proclaimed loud introvert, Justin thoughtfully stewards his excitement (YEET!!!) and energy to encourage other young workers at Headstart.
La crème de la crème
If you know Jesus, you can be given achievements, and that doesn't change who you are. In fact, by God's grace, we can use these opportunities in our career to grow in our dependence and thanksgiving for Him.
Entrée
ambitious
/amˈbɪʃəs/
adjective
1. having or showing a strong desire and determination to succeed.
"a ruthlessly ambitious workaholic"
(Source: Oxford Dictionary)
Fraud. Embarrassed. Confused.
These are some of the words our young workers at Headstart used when they described how they felt about having ambitions as a Christian in their workplace.
Whether you're in your first week at your new job or a seasoned veteran at work, career ambitions are often at the forefront for workers young and old. This word often has negative connotations, as some of us might have either not reached the goals and ambitions we have set for ourselves, or have found that having reached it, life wasn't as good as we thought it would be. Bigger doesn't always seem to be better. At the surface level, many of the young workers at Headstart felt conflicted about being a Christian and harbouring career ambitions - but does that have to be the case? Does knowing Jesus show us a better way?
Main course
On Monday night, Mark explained how Christians often only hear one side of the story in terms of ambition. This half of the story shows ambition to be universally negative - we hear stories of ambitious Christians who have aimed too high and gotten burnt, stories of people who have seemingly achieved success but later found to have compromised both their high standards and their faith. After all, James 3:16 says that "For where you have envy and selfish ambition, there you find disorder and every evil practice." In this context, it has become harder and harder to see how the Christian can cultivate a healthy ambition which seeks to serve Christ and the world.
Paul however, in Romans 15, shows us how knowing God through his faith in Christ kept his ambitions grounded. Romans 15:17-20 says: "therefore I glory in Christ Jesus in my service to God. I will not venture to speak of anything except what Christ has accomplished through me in leading the Gentiles to obey God by what I have said and done - by the power of signs and wonders, through the power of the Spirit of God. So from Jerusalem all the way around to Illyricum, I have fully proclaimed the gospel of Christ. It has always been my ambition to preach the gospel where Christ was not known, so that I would not be building on someone else's foundation".
Even though Paul's full-time occupation was being an ambassador for Christ, it was not his work who brought about his salvation - it was the Jesus that he knew. Paul did not let his achievements - the outcome of his ambitions - define him. The God that he served defined how he lived his life, and this was what ultimately shaped Paul's ambitions. Therefore for us, if we are secure in Christ and with our identity in him, we need to shift our thinking about our career ambitions. Therefore, the question shifts from 'can we be ambitious?' to 'how can we be ambitious?'
Takeaway
We have three safeguards and questions to ask that shift the focus of our ambitions away from ourselves and towards the service of God and the world in which we live. To me, these are humbling reflections which should prompt a shift in our work - that our work is God-given and used by him to serve the world.
1. Treat your work as a gift instead of feeling as though your position were guaranteed. We should treat everything, including our work, as a gift from God. The outcome of our work and our career is ultimately in God's control and not dependent on our own efforts. Therefore, if we are ambitious and fall short of our ambitions, how do we respond? Do I see failure as being an opportunity to become more like Christ?
2. When you are rewarded for your ambitions at work, such as in getting a promotion or more responsibility, do you feel as if these new responsibilities are entrusted into your care from God, or do you feel entitled to it?
3. Are you still able to be generous despite working up the corporate ladder? Do you have a big heart, or do you have a big head? If you feel like you are owed your achievements through your own efforts, this will make you proud.
A right response to knowing Jesus involves humbling ourselves before God, knowing that He is totally in control of our lives, including our career. We should treat the life we have been given as a gift from God and give thanks for the opportunities we have. If you know Jesus, you can be given achievements, and that doesn't change who you are. In fact, by God's grace, we can use these opportunities in our career to grow in our dependence and thanksgiving for Him.