It was safer to be his pig than his son
How different is the Christmas we know to the gritty picture presented in the book of Matthew?
I walked through Martin Place in Sydney yesterday and saw the five-storey high plastic Christmas tree in the shape of a rocket with huge shiny balls and lights attached. I wandered through the shopping centre full of reindeers, fake snow and elves and couldn't help but think that Christmas has become not just commercialised, but imaginary - with talking animals and Santa Claus, etc. How different this is to the real and gritty picture that Matthew presents as he tells us of the birth of Jesus.
There are so many historical touch points around the birth of Jesus. The first character we meet in Matthew 2 is 'Herod the Great' who by moral standards is anything but great. The Historian Paul Barnett tells us,
"by the time his reign came to an end, Herod was a depressed old man of 70, plagued with illness and the incessant disputes within his large family—he had in all, 10 wives and 19 children... Herod's suspicions bordered on paranoia. He killed his own wife.... and at a later date, her adult sons Alexander and Aristobulos.... (the Emperor) Augustus made the grim joke that it was safer to be Herod's pig[1] than Herod's son. Josephus - the 1st century Historian - commented that Herod had 'an evil nature, relentless in punishment and unsurpassing in action against the objects of his hatred.'" [2]
This is the Herod who, in his paranoia and suspicion, had the baby boys of Bethlehem murdered to deal with the story of the Messiah's birth. His son Archelaus, mentioned at the end of the chapter, was no better with his cruelty and tyrannical behaviour. The Romans kicked him off the throne in Judea in 6AD and installed a Roman Administrator (Pontius Pilate held this job in 33AD when Jesus was on trial).
These are just a couple of historical touch points in Matthew 2. Matthew shows us a world not so different to our own—a world where unplanned pregnancies were difficult; divorce was possible; religious leaders who comment but do nothing; a young couple fleeing from tyranny, hiding as political refugees; the murder of innocents; and one tyrant succeeded by another. A world where people are broken and people damage one another.
Matthew presents us with the beginning of a rescue mission. In fact, the ultimate rescue mission that will cost the life of the rescuer, born that night in Bethlehem!
If you are interested to hear more on the touch points of history and the implications of this Christmas story in its gritty realism and the fact that it actually happened, here is a link to a talk on 'Christmas - what if it really happened?':
[1] Herod was strict about observing Jewish food laws.
[2] Paul Barnett, Bethlehem to Patmos, pages 23 & 24
Written by Al Stewart
=========================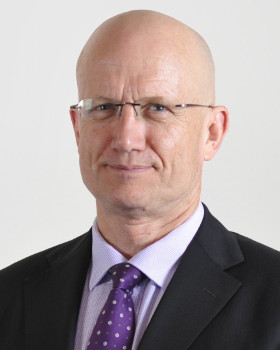 Al Stewart is the Chief Operating Officer of City Bible Forum. He has been in Christian ministry for 30 years, including setting up congregations in Mt Druitt, the eastern suburbs of Sydney and the Wollongong region. Al was also involved in commencing the Geneva Push and was the chairman of the Katoomba Christian Convention from 2005-2014. He served as a bishop and the director of Evangelism Ministries with the Sydney Diocese of the Anglican Church. He is married to Kathy and they have 4 grown children.
Leave a Comment