The Personal History of David Copperfield
How do you respond when life is falling apart?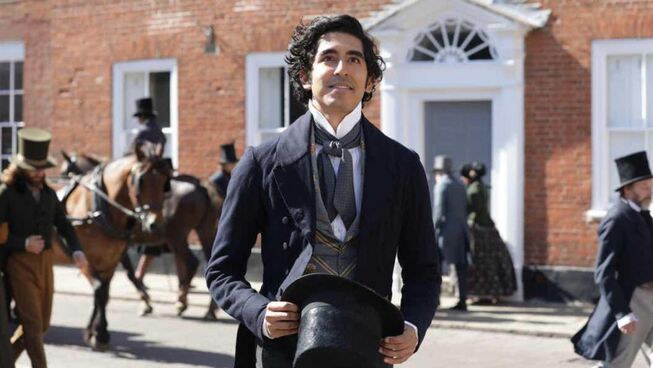 3 out of 5 stars
Is there any way to predict the popularity and longevity of any writer's work? There may be algorithms that can assist us with these considerations today, but to determine the reason for publishing success is still a mystery. From Jane Austen to HG Wells, the rationale for their ability to speak in these modern times is a fascinating study all in itself. One author that manages to upstage most authors is Charles Dickens. A man whose writings has spanned the years through adaptations in films, television and musicals.
From The Tale of Two Cities to A Christmas Carol, modern audiences can still point to many of Dickens works as some of their favourite classic novels. Yet, many would claim that the autobiographical The Personal History, Adventures, Experience and Observation of David Copperfield the Younger of Blunderstone Rookery (original title) or David Copperfield is his greatest work. Then to have this masterwork in the hands of director Armando Iannucci could lead to an interesting weaving together truth and invention. This director's style seems to ride the fine line between caricature and reality for the famous orphan's tragic ride through life.
David is born to the widow Clara Copperfield (Morfydd Clark) and is raised in an idyllic existence in the countryside of England. He is cared for by his jolly and loving nanny, Peggoty (Daisy May Cooper), who decides one day to share her seaside heritage with the lad in Yarmouth. Upon their return from the whimsical ocean front holiday, David discovers that his mother has chosen to wed stern and vicious Mr. Murdstone (Darren Boyd). A situation that leads to the boy being sent off to London to work in one of his step-father's factories.
It is during this time away from his mother that he matures into a creative leader amongst the lower class workers of the city. David (Dev Patel) comes to know about the passing of his mother and decides to escape the slave-like existence that he found himself in. Leaving the dark life of the city behind, the penniless pauper manages to make it to the home of his Aunt Betsey Trotwood (Tilda Swinton). A woman who initially rejects him, but then discovers his usefulness. Mainly as the creative young man aids her lodger, Mr. Dick (Hugh Laurie), through his mental anguish. It is here that David begins to see his fortune turn around as he gains an education and moves up in society. Unfortunately, his past does come back to haunt him later and the young gentleman must confront this tumultuous history for the sake of bettering his future.
From the satirically brilliant mind of the director of The Death of Stalin, Iannucci seems to be the proper fit for this quirky and dark Dickens tale. He manages to honour the majority of the key elements of the classic novel with one key adjustment. Dev Patel is perfectly cast as the innocent and endearing lead role. Still, his Indian heritage does play against the original character. To counterbalance this casting nuance of the film, the rest of the cast is injected with a fresh dose of diversity. The various backgrounds of the actors make for a disarming visual experience at first, but this artistic choice does work out in the end.
The ingenious storytelling and transitions between acts provide a visual spectacle that delivers freshness to the classic story. Still, it is the outstanding performances and casting that genuinely help this production to stand out. Swinton, Laurie and Patel manage to embody the characters that were so well written centuries ago. Then to add in the brilliant thespian accents of Peter Capaldi as the debt-laden Mr Micawber and Ben Whishaw as the smarmy Uriah Heep makes this a winning combination.
The Personal History of David Copperfield is a reimagined look at the classic novel from 1850s Victorian England. Similar to the culturally inaccurate world of The Greatest Showman. This film will be labelled by many as a politically correct view of the past. If audiences can look past some of the casting issues, you can see the workings of a wonderful film and should inspire you to pick up one of Dickens best works to read.
REEL DIALOGUE: What do we do when life seems to be falling apart around us?
In this world, health, family and financial issues are often out of our control. Companies fail, mean people get into power, individuals close to us can make bad choices and sometimes circumstances cannot be avoided. How does God help us during these times? The Bible offers the answers to these questions. Not with the elimination of difficulty and strife, but with the peace and solace that comes through a relationship with God.
Questions
What is sacrificial love? (John 15:13, Ephesians 5:25)
Is life mysterious? (Colossians 2:1-3, Matthew 13:11-13)
Does God care about my life? (Matthew 6: 8, 26)
Leave a Comment