God in Film Guide Wonder
You can't try and blend in, when you were born to stand out.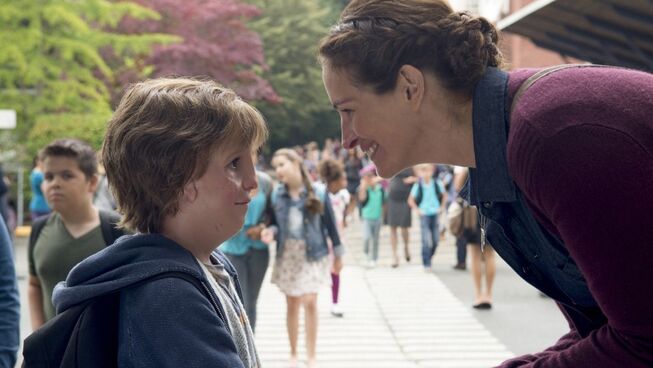 Bible reference(s): Psalm 139: 14, Proverbs 18:24, Psalm 82:3
God in Film study guides combine your two favourite things, God and movies. Upskill yourself for group discussions that explores deep themes. Learn to be the Producer, Director and Reviewer of your own film discussion group.
Each God in Film guide provides you with a synopsis, planning guide, tips and specific clips for discussing in a group. Download the attached PDF guide to get started.
Synopsis:
August "Auggie" Pullman (Jacob Tremblay) was born with Treacher Collins syndrome, and despite enduring numerous surgeries, he still lives with multiple facial deformities. His mother Isabel (Julia Roberts) has homeschooled him for the first few years of his life, but his parents decide it is time for him to enter school at year five. His new principal tries to help Auggie to adapt to the school by introducing him to some of his classmates before the term, but nothing can adequately prepare him for the other students' responses to his condition.
As he travels through this new season of his life, he becomes the centre of the story, but director Stephen Chbosky (Perks of Being A Wallflower) manages to shows what effect it is to be a person in Auggie's relational orbit.
What is striking about this story is that the central character is born with a physical deformity, but the film is not about the condition. Palacio's story takes us through the different layers of how situations like these in our lives do not happen in a vacuum. Watching the narrative unfold on the screen provides an appreciation for families who strive to make the most of the challenges that come into their lives.
Leave a Comment