How can we thrive in anxious times?
An important conversation for our present age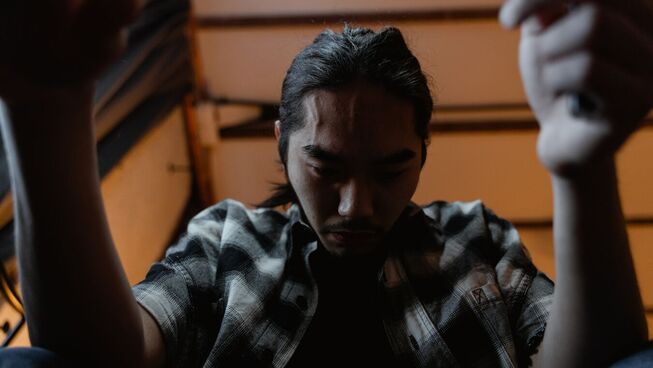 Bible reference(s): Philippians 4.5-6
Our age has been dubbed the Age of Anxiety. This thoughtful conversation offers some practical tips and profound wisdom to help us thrive in challenging times. An important conversation with RUOK? day just around the corner.
Our guest: Nicky Chiswell. Nicky works as a psychologist where she has a special interest in supporting people facing mental health and relationship issues such as depression, anxiety, stress, and relationship problems. She has also written numerous songs and musical albums and she has been playing, writing, and performing for many years.
Check out her website here.
This conversation was recorded in partnership with St Augustine's Anglican Church in Moreland.
Invest in Bigger thinking for as little as US$1 per podcast on Patreon.
---
Bigger Questions asked in the conversation
Nicky, you've written many songs and albums, have you ever gone gold or platinum?
Do you ever worry that people won't like your songs?
Smaller Questions
To kick off Bigger Questions we like to ask some smaller questions - just to get us thinking. Today we're talking with Nicky Chiswell about thriving in anxious times - so Nicky in today's smaller questions, we're asking how much you know about books on anxiety
Anxious times
So on Pete Townshend's website it says about his book, 'What could be a more apt description for the time we are currently living in than the Age of Anxiety.' Yet even before the Coronavirus pandemic our culture was described as anxious - even as far back as 1947 - with the publication of WH Auden's poem. Do you think it's too much to describe our modern culture as the Age of Anxiety?
We see rates of diagnosed anxiety rising even before Coronavirus, and yet the pandemic and lockdowns have heightened and worsened the feelings of anxiety. Has the pandemic heightened our anxiety in already anxious times?
Why do you think this age is so anxious?
So how can someone thrive amidst these anxious and challenging times?
Nicky's story
Now Nicky, this discussion on anxiety is not simply a professional interest for you - this has been something that you have encountered personally, do you mind sharing some of your story?
Anxiety: trust in God who is at hand
The issue of anxiety is confronted in the New Testament part of the Bible by the Apostle Paul in the book of Philippians, where he writes in chapter 4, verses 5 and 6,
Let your gentleness be evident to all. The Lord is near. 6 Do not be anxious about anything, but in every situation, by prayer and petition, with thanksgiving, present your requests to God.
So Nicky, how does this help? Surely just saying to someone who is anxious, 'don't be anxious', isn't particularly helpful advice?
The Big Question
So Nicky, how can we thrive in anxious times?
Leave a Comment