Toy Story 4 - See a movie on us
The gang is back for a new adventure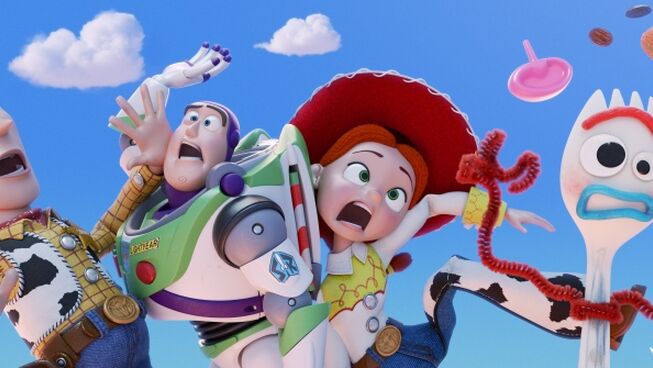 To celebrate the upcoming Disney release of Toy Story 4 on 20 June, Reel Dialogue wants to offer our fans a chance to win a double pass to be utilised in your local theatres.
Synopsis of the film: Woody, Buzz Lightyear and the rest of the gang embark on a road trip with Bonnie and a new toy named Forky. The adventurous journey turns into an unexpected reunion as Woody's slight detour leads him to his long-lost friend Bo Peep. As Woody and Bo discuss the old days, they soon start to realise that they're two worlds apart when it comes to what they want from life as a toy.
Available for theatres in certain Australian cities: Adelaide, Brisbane, Canberra, Hobart, Melbourne, Perth & Sydney
Tickets are only available by signing up for the draw. Only one entry per person.
Pass this opportunity on to friends, co-workers and fans of movies
Competition concludes on Tuesday, 18 June at 10am, with all prizes drawn at the City Bible Forum office in Sydney. Passes will be posted to the winners.
©2019 Disney. All Rights Reserved
(The passes are valued at $40/ticket. The drawing will be held and winners will be posted in the City Bible Forum offices, Level 3, 13-15 Bridge Street, Sydney 2000 at 10am on Monday, 18 June. Winners will be sent an email with the passes.)
Leave a Comment
Russ Matthews works for City Bible Forum as the Engaging Manager. He enjoys developing large public forums throughout the city to engage workers with the bigger questions of life. He oversees The Edge and Reel Dialogue.