How to Talk About Jesus (Without Being That Guy)
Sam discusses evangelism with Tina at the Win Win Podcast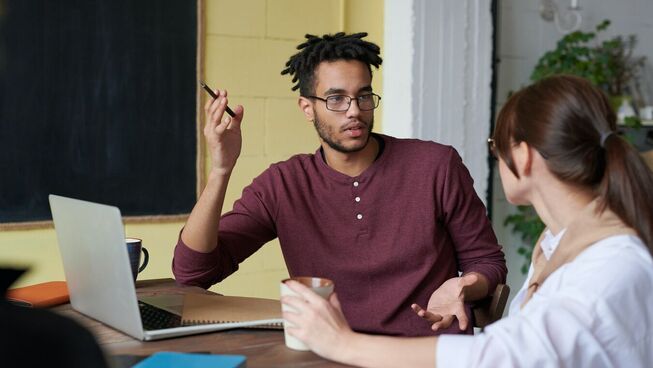 This podcast is an episode of the Win/Win Evangelism podcast. Sam Chan and Tina Waldrom discuss how sharing Jesus can be awkward and uncomfortable for everyone and how to overcome that.
Sam shares how he came to Australia as a young child from Hong Kong. In Sydney, he watched his parents consistently connect with neighbours, encouraging them to follow Jesus. He was surrounded by outreach as a child. Decades have passed and Sam has become a specialist in the field of mission and evangelism. He has recognised the enormous changes in Australia and the necessity to do evangelism differently. He makes an important distinction when mentioning the difference between a gospel that is presented as a monologue and one that is a dialogue. He goes on to show how the former is a methodology of the past, that has little place, particularly in personal evangelism.
In this episode, Sam shares many personal stories to illustrate the current challenges of personal evangelism and how to overcome those. He rightfully points out the pre-Christian culture we live among, and how to best engage with the gospel. When church and Christianity have a different meaning to society than it does to the Christian, new methods need to be explored. New language needs to be considered. Sam shares some thoughts on navigating this space effectively. Tune in to discover:
How to Talk About Jesus Without Being That Guy.
What 'That Guy' looks like and how to change?
Why just mentioning 'church' can be detrimental these days.
How to reach a pre-Christian culture.
Why evangelism methods of the past are becoming so ineffective?
How to avoid awkward, gear crunching moments when sharing Jesus.
The power of the second question in evangelism.
The importance of being Jesus in a culture that needs to see Him.
Sam's stories as a medical doctor, sharing his faith.
The funny story of Sam sharing the Bible at a gambling machine.
And so much more…
This episode was originally recorded and published on the Evangelism in Australia website. Special thanks to Tina Waldrom and her time developing this resource.
For more evangelism training, try one of our Courses, or look in the related content below.
Photo by fauxels from Pexels