How can I cope on Mother's Day without mum?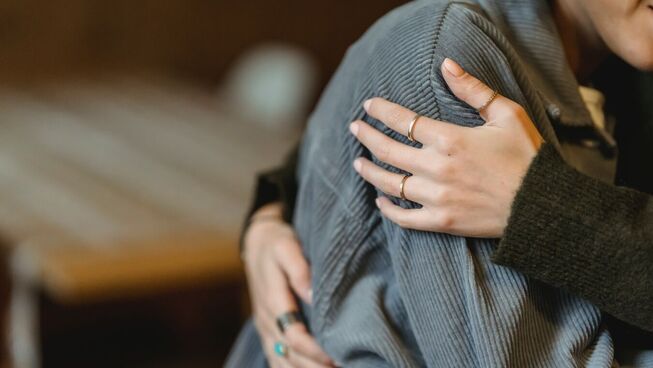 Bible reference(s): Philippians 1.21
It's Mother's Day and an opportunity to honour and thank the mothers in our lives. But for many it's a day of sadness, grief and even regret. We explore the story of someone for whom this is their first mother's day without mum and how they find hope amidst the grief.
Our guest: Clayton Bjelan is the Chief Operating Officer at Positive Media and hosts the popular 'In Conversation' show broadcast on 89.9 The Light in Melbourne. He's been working in radio for over 15 years and has reputed to have interviewed over 1700 people.
Check out the video from our Monday night Facebook Premiere (you can still access the video after the Premiere).
---
Invest in bigger thinking for as little as US$1 per podcast on Patreon.
---
Bigger Questions asked in the conversation
So Clayton, I must admit, I am feeling a little bit of pressure - you've spent years interviewing people, you've racked up over 1,700 interviews - I'm only at about 10% of that with Bigger Questions. I'm feeling the pressure of making a good interview. So is it hard to not be critical of listening to other interview shows?
Do you get bored trying to have conversations with so many people?
Now, we're living in strange and troubled times at the moment with the Coronavirus pandemic. How have you been coping in the Coronavirus world?
Mother's Day
Now, it's Mother's Day, where we celebrate and honour the mothers in our lives. Do you think it's appropriate to have a day like this?
Clayton's Mum: Story of what happened
Now Clayton today's big question is about mother's day. But this is a particularly challenging mother's day for you, for this is the first mother's day where you don't have your mum with you to celebrate. So can you share with us what's happened in the past 12 months or so? How was that journey?
Was the speed from first diagnosis to her passing bewildering?
Big questions raised
When my mum passed away unexpectedly almost 6 years ago - it made real the reality of death and also raised lots of big questions about faith, life and meaning for me. Some questions like, where is she now? How does she live on? So were there any particular big questions which you were confronted with in this journey. So has anything surprised you in your journey after her passing?
The Bible's answer - hope of gain
There is a verse in the Bible, written by the Apostle Paul, which some have described as one of the "sublimest and greatest statements ever made". The Apostle Paul is in chains in prison, perhaps contemplating his own death and in Philippians 1:21, he writes,
For to me, to live is Christ and to die is gain.
Apparently you and your mum spent a long time thinking about and pondering on this verse, what was it that struck you about this verse?
It made a difference to her life?
What did it then mean that "to die is gain"? For to many in our world, to die is to lose everything as many people don't have the hope of some future existence. One atheist commenting on death said, I have always felt that when I die, I am dead and gone, my conscious life will end, my interactions with others will end, and I will be simply gone. So for them to live is life and to die is being gone. So what does it mean 'to die is gain'?
The Apostle Paul's statement seems to anticipate the future world without denigrating the value of the present world - is that how you and your mum saw it?
The Big Question
So Clayton, how can I cope on Mother's Day without mum?